---
Welby Mission and Vision: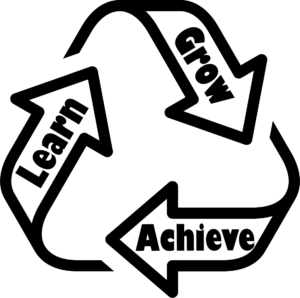 We are a community working together to create a culture of rigorous learning to conquer hard things and grow together. We will create a safe environment where mistakes are a stepping stone to success through data-driven, collaborative, and reflective practices.
---
2021-2022 Kindergarten Registration
If you or someone you know, has a child that will be in Kindergarten for the 2021 - 2022 school year, please click on the link below to register your child. We are doing our registration online this year.
---
Introducing our new Book Vending Machine:

---
Geography Bee
---
Moving Forward Jordan COVID Dashboard
---
Face to Face Instruction Welby Fridays
Student attendance at school on Fridays is by teacher invitation only.
Students may be invited to work with their teachers in person or online.
Students who come to school on Fridays will be here from 11:00 PM-1:55 PM and lunch will be served.
Teachers will provide activities for students who will be at home. Activities may or may not require the use of technology.
Students may be issued a Chromebook to take home for use on Friday. Chromebooks cannot be issued unless a checkout form has been signed by a parent or guardian and returned to the school. Forms are available from teachers.
If you have questions about what your class will be doing, please email your teacher (addresses are located on our website).
---
Plan to reopen schools: 2020-2021 School Reopening_approved
---
The above link will provide access to Welby's reopening plan for the 2020 - 2021 school year
---
Parking Reminders:
When you are dropping off or picking up a student in the parking lot, please pull into a parking stall.
If you are parking in a handicap stall, you need to have a disability placard or license plate
Please use the crosswalks
Drop Off/Pick Up Map: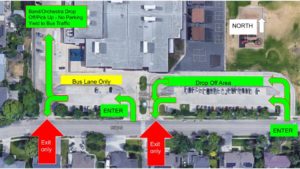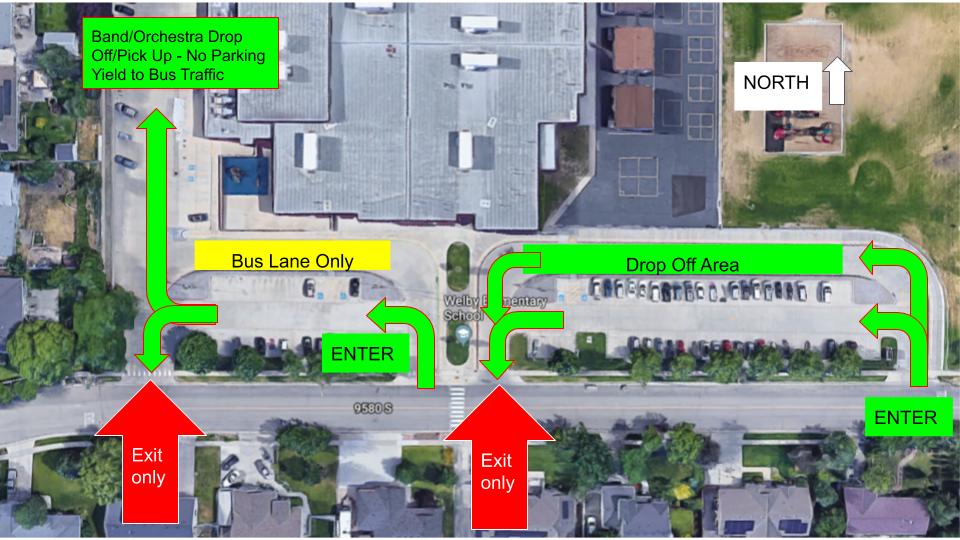 ---
Welby is now on Twitter and Instagram:
Twitter: @welbyelementary
Instagram: welbyelementary
---
Battle of the Books
Battle of the Books is a reading incentive program designed to encourage students to read quality literature.
GRADES 5/6 - 2020/2021

The White Mountains (Tripods Series #1)
John Christopher
Ice Magic
Matt Christopher
Who Was Neil Armstrong?
Roberta Edwards
What's the Big Idea, Ben Franklin?
Jean Fritz
My Side of the Mountain
Jean Craighead George
Escape from Mr. Lemoncello's Library
Chris Grabenstein
Unusual Chickens for the Exceptional Poultry Farmer
Kelly Jones
Masterminds
Gordon Korman
A Wrinkle in Time
Madeleine L'Engle
Ella Enchanted
Gail Carson Levine
Number the Stars
Lois Lowry
The Mad Wolf's Daughter
Dian Magras
Wonder
R.J. Palacio
Hatchet
Gary Paulsen
Scared Stiff
Willo Davis Roberts
Esperanza Rising
Pam Munoz Ryan
Holes
Louis Sachar
Brothers at Bat: The True Story of an Amazing All-Brother Baseball Team
Audrey Vernick
Love, Ruby Lavender
Deborah Wiles
The Castle in the Attic
Elizabeth Winthrop

GRADES 3/4 - 2020/2021

The One and Only Ivan
Katherine Applegate
Mr. Popper's Penguins
Richard Atwater
Lincoln and Kennedy: A Pair to Compare
Gene Barretta
Freckle Juice
Judy Blume
Bobbie the Wonder Dog: a true story
Tricia Brown
Tornado
Betsy Byars
Muggie Maggie
Beverly Cleary
The Lemonade War
Jacqueline Davies
Because of Winn-Dixie
Kate DiCamillo
Phineas L. MacGuire. . . Erupts!: The First Experiment
Frances Dowell
Boxes for Katje
Candace Flaming
My Father's Dragon
Ruth Stiles Gannett
The Infamous Ratsos
Kara LaReau
Nim's Island
Wendy Orr
Clementine
Sara Pennypacker
Knights of the Kitchen Table
Jon Scieszka
I Survived The Great Molasses Flood, 1919
Lauren Tarshis
Boxcar Children
Gertrude Warner
Charlotte's Web
E.B. White
You Never Heard of Sandy Koufax?!
Jonah Winter
---
NetSmartz
---
---
New to Welby?
Click here to enroll your child online if you are new to Jordan School District
Click here if you are enrolling a new child, but have a Skyward Family Access Account
---