---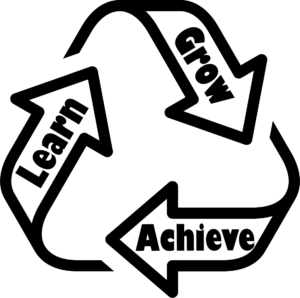 Welby Mission and Vision:
We are a community working together to create a culture of rigorous learning to conquer hard things and grow together. We will create a safe environment where mistakes are a stepping stone to success through data-driven, collaborative, and reflective practices.
---
2023-2024 Kindergarten Registration
Do you have a child that will be turning 5 before September 1, 2023? If you do, he/she is eligible to be in Kindergarten for the 2023-2024 school year. Please click on the Kindergarten Session Request link and the Jordan School District Registration link.
---
Health and Wellness Friday
No school on Friday, February 10, 2023
Thursday, February 9th is not a short day.

---
President's Day
No School on Monday, February 20, 2023
---
Dual Immersion Applications 2023-2024
Eligibility: currently in Kindergarten, entering 1st Grade in the 2023-2024 school year.
Parent Meeting: February 7th @ 4:00 pm
All applications are due by Friday, February 24th in the main office
---
The Utah State Board of Education may grant an educator one of the following education licenses:
Professional Educator License – a license issued to an individual who has demonstrated all of the State established competencies to be an educator.
Associate Educator License – a license issued to an individual who has met a minimum set of educator requirements and is completing all professional educator requirements to receive a Professional Educator License.
Local Education Agency (LEA)-specific Educator License – a license issued to an individual, approved by the local Board of Education, who has met locally defined competencies to be an educator.
An LEA-specific license area or endorsement may include:
Out of State and Internationally licensed educators completing Utah licensing requirements.
Educators waiting for university license recommendations.
Educators with expired Utah licenses.
Educators working towards an Associate license area/endorsement.
Career and Technical Education educators completing skills testing.
Educators waiting to begin a university licensure program.
Schools may employ individuals holding LEA-specific Educator Licenses, as well as Professional and Associate Educator Licenses, as outlined below based on the employee's FTE:
| | | | | |
| --- | --- | --- | --- | --- |
| Location | Type | Associate | LEA Specific | Professional |
| Welby Elementary | Elementary | 2.4% | 2.4% | 95.1% |
---
Rocky Peak Virtual Elementary
---
Parking Reminders:
When you are dropping off or picking up a student in the parking lot, please pull into a parking stall.
If you are parking in a handicap stall, you need to have a disability placard or license plate
Please use the crosswalks
Drop Off/Pick Up Map: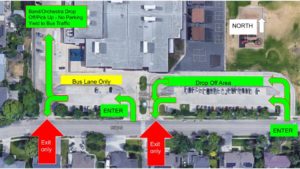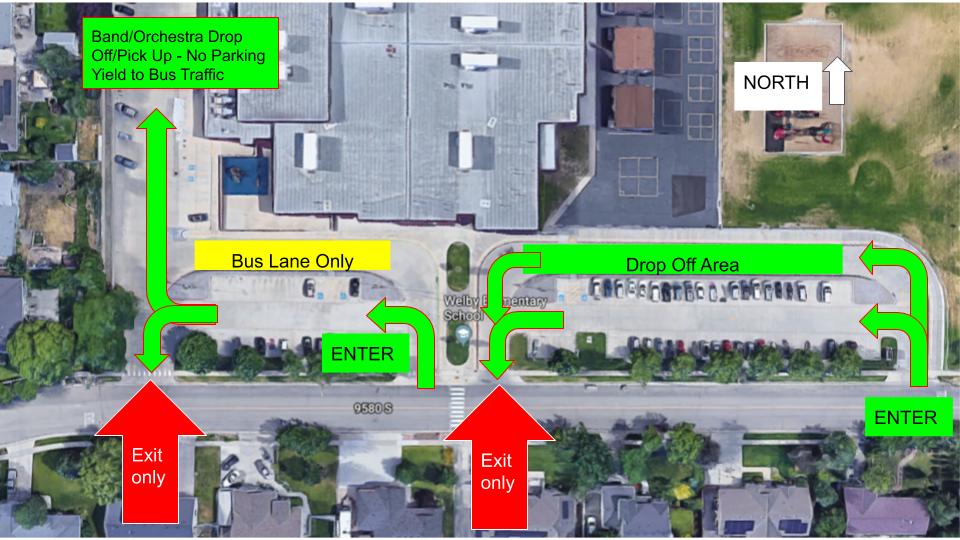 ---
Welby is now on Twitter and Instagram:
Twitter: @welbyelementary
Instagram: welbyelementary
---
NetSmartz
---
Safe Walking Routes to Welby

Welby 2022-23 Safe Walking Routes to School
---
New to Welby?
---